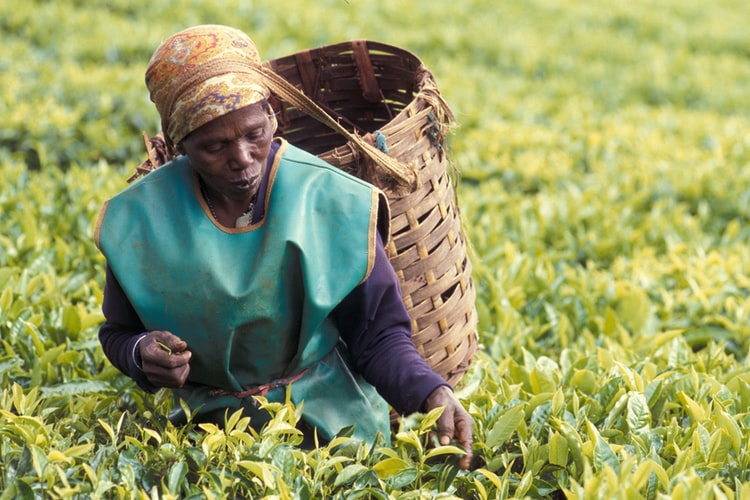 Malawi's economy remains predominantly based on agriculture despite development in other economic sectors. It has been found that the agricultural sector contributes about 39% of the country's GDP. It is estimated that Malawi has 4.7 million hectares of arable land which can be cultivated under rain-fed and irrigated agriculture. However it is estimated that only 2.5 million hectares are under cultivation.  Malawi's agriculture is sub-divided into small-scale and estate sub-sectors with the former cultivating on 70% of the land. Smallholder farmers are important players in the sector as they are involved in production of food crops such as maize, rice, legumes and pulses in addition to cash crops such as tobacco, cotton, tea and coffee. Recognizing the important role of agriculture to the government, Malawi's economy is committed to intensifying its commercialization through value chain approach. This is being achieved with several support from the both Malawi government and non-governmental initiatives like Agriculture sector wide Programm (ASWAp), and Greenbelt.
Vision: A nation that enjoys food security and sustainable agricultural growth and development.
Mission: To promote agricultural productivity and sustainable management of land resources to achieve national food security, increased incomes and ensure sustainable socio-economic growth and development.
Policy Goal: To contribute to the attainment of national food security, poverty reduction and national economic development objectives.
Policy objectives: The National Agricultural Policy provides a framework for development of the agricultural sector so that it effectively contributes to the national development aspirations of turning the country from a predominantly consuming to a producing and exporting nation. This would be achieved through:
Facilitating  the creation of a conductive and supportive policy environment for effective development  of the  agricultural  sector throughout all stages of the value chain;

Strengthening the capacity of the stakeholders in  the sector in the provision of agricultural services;

Enhancing coordination and collaboration amongst relevant stakeholders operating in different sub-sectors of the sector;

Providing a clear strategic policy direction to all stakeholders involved in sector issues along the value chain stages.
Thematic Areas of Implementation of the National Agriculture policy is based on the following thematic areas:
1. Inputs use and markets.
2. Agricultural production.
3. Agricultural markets development.
4. Gender, HIV and AIDS and Agricultural development.
5. Climate change and environmental issues.
CURRENT SITUATION AND MAJOR CHALLENGES OF THE SECTOR
As an agro-base nation, Malawi agriculture sector employs 64 percent of the country's workforce and contributes to food and nutrition security. Although there is remarkable progress, the agriculture sector operates below its capacity. As a result, the country continuously faces food shortages at national and household levels. Some of the challenges the sector faces include susceptibility to weather shocks; poor management of land, water and soils; low adoption of agricultural technologies; low access to finance and farm inputs; low mechanization and technical labor skills; weak linkages to markets; and a limited irrigation system. Malawi has also been hit by fall army worm attack in recent past and this has significantly affected production of maize. 
Despite being one of the priority issues in the national agricultural policy, the full irrigation potential in the country still remains under-exploited. Such that Out of the estimated potential of about 407,862 hectare only about 104,634 hectare (25% of the potential area) have been developed for irrigation purposes. This trend has a negative impact on agricultural growth, exports as well as food and nutrition security. It is also reported that Malawi losses more than on export. There are a number of activities being implemented by various development partners in order to improve the sector. Which include World Bank and African Development Bank, European Union, USAID, FAO, Irish Aid, JICA, etc.
Malawi's prosperity will continue to depend on agriculture despite industrial progress. Owing to this fact, Farmers Voice Africa in coordination with different stakeholders is embarking on several initiatives through the FAVOA clubs and satellites mainly to accelerate agricultural production and maintain food self-sufficiency, increase internal income generation and foreign exchange earnings.  For the majority of the smallholder farmers, the land available is very limited and the only means of increasing production is therefore by practicing the recommended modern methods of crop and livestock production in order  to produce more crops and livestock of better quality per unit of land.